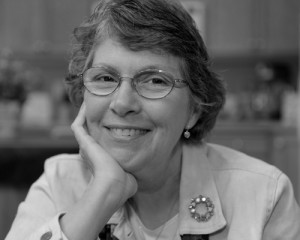 My artistic journey began in sixth grade when the school chose my drawing for our county fair. My parents then decided I should commence art lessons immediately. Since that beginning, I have continued investigating many creative areas related to art and life.
In college I majored in art with a concentration in graphic design. I studied two years at Northern Arizona University and in 1976 I graduated from Portland State University in Oregon. While at PSU I took many classes in calligraphy, discovering the love of hand lettering and their many faceted expressions, along with drawing and painting.
My graphics background made a perfect foundation as a freelance calligrapher, although I worked in the advertising field for a few years. Merging the two fields created opportunities to apply calligraphy to logo designs, business cards, brochures, catalogues, calendars, book covers, invitations, announcements, flyers, advertisements, certificates, monograms, signage, and mixed media applications.
In 1996 I learned the skills of chalk artistry where storytelling or a message is conveyed while drawing a large picture for an audience. At the end, a black light reveals special effects or a hidden drawing. "Chalk Talks" are a unique way to use art to encourage and inspire people. I have given 45 different drawings and over 135 presentations for children and adults in many states, along with Canada and Ecuador.
Designing and directing teenagers in painting backdrops for stage presentations and children's programs has proved a wonderful volunteer experience since 2000. I also trained some of them to design and direct the teams themselves.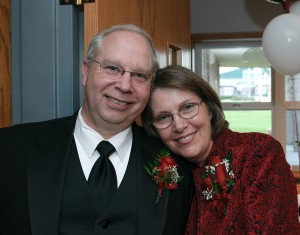 Since 1979 I have taught children and adults in calligraphy, drawing mediums, pen and ink, watercolor, and chalk art.
Many professional calligraphers and artists have tutored me through the years, expanding my knowledge of all the areas I work in. They make my artwork a rich melting pot of multiple perspectives and I appreciate all of them. And I thank my Lord Jesus Christ who endowed me with artistic ability. I love creating something that brings joy to others.
Jim and I live on a few acres in the beautiful northwest in Maple Valley, Washington. We have been married over 44 years, have four daughters, and three grandsons.
Inquiries about custom art, calligraphy, chalk talks, classes, and other questions send an email to Nancy: chalklady@anderson-mdk.com.
Awards:
2016: The Graceful Envelope Contest, Honorable mention
2015: The Graceful Envelope Contest, Honorable Mention
2014: Calligraphy Award, Arts of the Terrace Juried Exhibit, Mt. Lake Terrace, WA:
56 page accordion book "A-Z Names of Jesus"
2013:  Washington State Fair, Professional Calligraphy Category:
1st Place & Grand Champion: "C'est le Grand Jour" ("Today is the day!")
2nd Place: "Sticks in a Bundle"
3rd Place: "Wisdom"
Calligraphy Award, Arts of the Terrace Juried Exhibit, Mt. Lake Terrace, WA: "Sudden Impulses"
Best Theme Award, Sidewalk Chalk Competition, Allied Arts of Renton Chalk Art Festival,
Renton River Days: "Specquackular"
2012: Calligraphy Award, Arts of the Terrace Juried Exhibit, Mount Lake Terrace, WA: "Sticks in a Bundle"
2007: People's Choice Award, Sidewalk Chalk Competition, Allied Arts of Renton Chalk Art Festival,
Renton River Days: "Ocean Sunset"
Q: What does "mdk" mean in your website name?
Many years ago we started a small family business where our children participated. Wanting it to represent our family, we named it "MDK Resources" which stood for "Mom-Dad-Kids." I kept that name in my website because their encouragement continues to support me even now that they are adults.
Q: What support groups or websites do you belong to or recommend?
The Society for Calligraphy and Handwriting: http://calligraphysociety.org/
Write On Calligraphers: http://writeoncalligraphers.homestead.com/index.html
Washington Calligraphers Guild: http://www.calligraphersguild.org/
Timothy Botts (calligrapher): http://www.timbotts.com/
Q: Where do you buy your art and calligraphy supplies?
John Neal Booksellers (calligraphy and art supplies): http://www.johnnealbooks.com/
Paper and Ink Arts (calligraphy and art supplies): http://www.paperinkarts.com/
Daniel Smith (art supplies): http://www.danielsmith.com/